Introduction
Weird, didn't think this day would come.
What is SAMPing? SAMPing is an application, solution, up to you what you call it, that helps manage Snow Inventory Agents on your Windows estate. Pretty cool huh? I thought so.
I've managed to find builds of SAMPing dating back to early 2017, the earliest I have is Version 1.5.1. Enjoy :)
History
Little bit of a history lesson here, sorry not sorry.
I started SAMPing in February 2017 as a tool to assist my team at Getronics, I made this in my free time so when I left Getronics I had the benefit of keeping all IP rights and it came with me. As time went on, the source code of SAMPing got moved around from place to place, an iCloud Drive, a QNAP Server, and eventually ended up on GitHub in January 8 2019 where it lay inactive until April 7 2020.
I wrote a post in July 2020 going into a bit more depth of what happened with SAMPing, but since that post things have gotten a lot worse - and by that I mean, I've lost the source code. Every. single. copy. How? I accidentally deleted the GitHub repo, my qnap server died last year and I think I cleared it off my iCloud Drive about two years ago, so we're sourceless, the beauty is dead.
Now what?
So I've lost the source, but I've not lost any of the installers. I have a few different versions of SAMPing, but other than design changes I can't go into massive amounts of detail of what each version has different, there is some detail but it's not great. You can find the release notes here.
I'm releasing SAMPing online, for free, for anyone to use. I'm not releasing it under MIT because I have no source code to release, and I don't really want people to decompile it because I've seen this as a kind of benefit (the code is horrible) to restart SAMPing under a new name, new code, new ideas. This will come in the future, but in the mean time, enjoy the final version of SAMPing that will ever be created - version 4.
Screenshots
Here's some screenshots, gifs, fun stuff to show you a bit about the program itself and what it can do.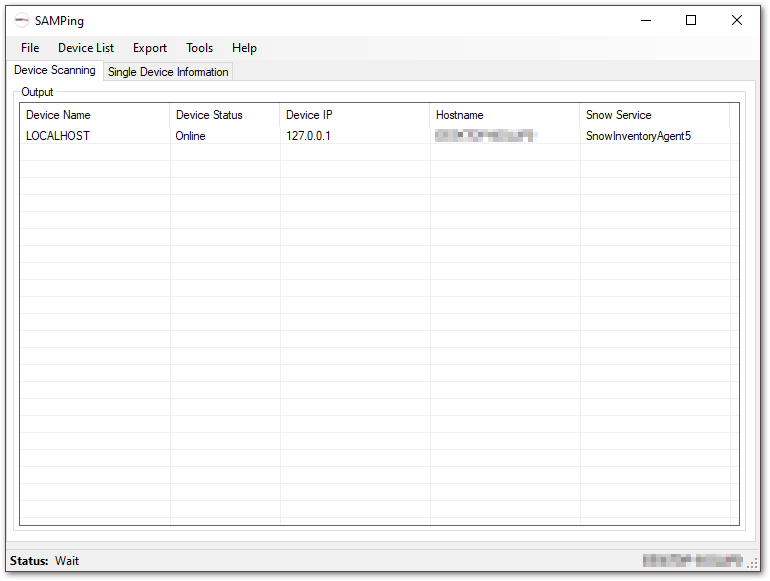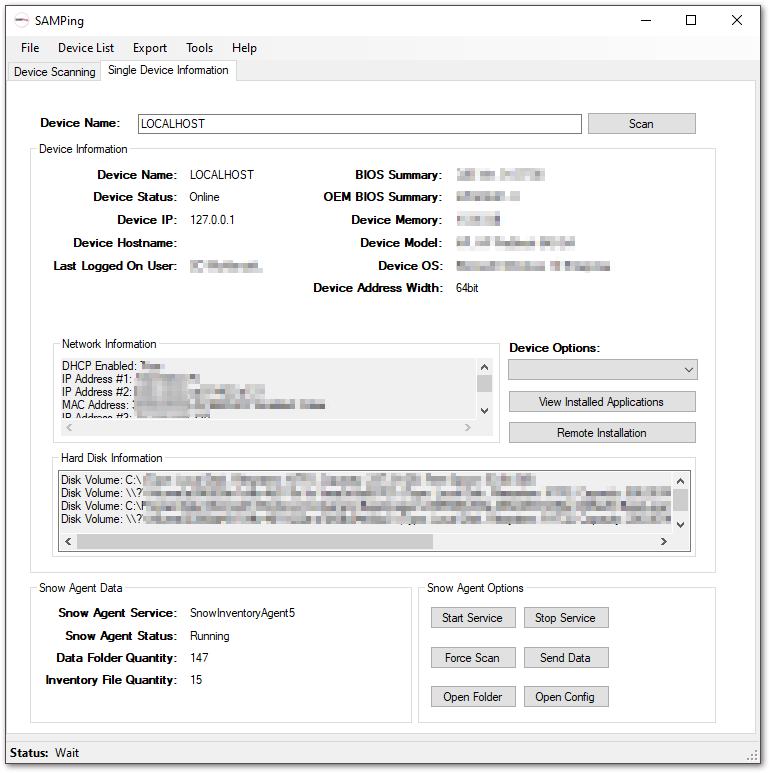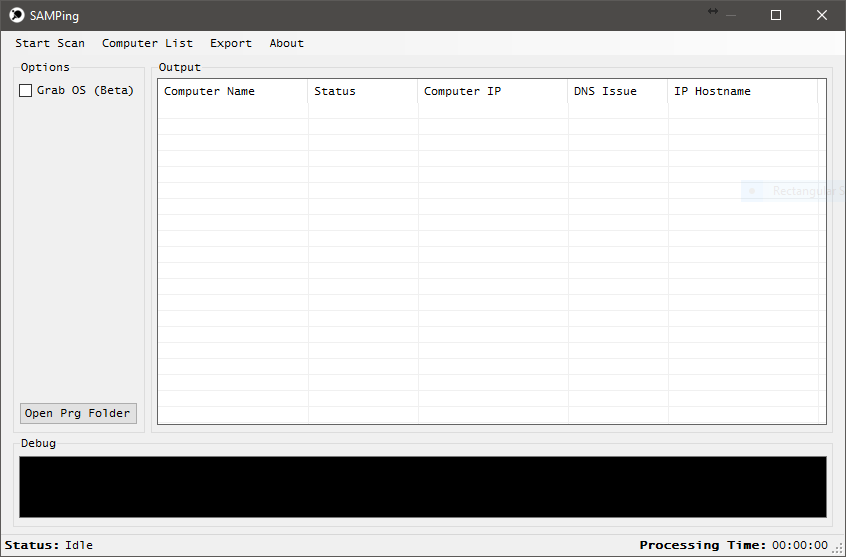 Features
SAMPing has a lot of stuff packed into it, some useful and some not so useful.
Ping multiple devices at once as well as returning whether or not they have a "DNS Issue".
Scan a device to pull back information from WMI such as hard drive specifics, ram and bios information.
Integration with Snow Inventory 5 Agent and Inventory Client 3 allowing quick starting, stopping, force scan and send data.
Allow remote management of System Services, including Stopping and Restarting Services such as Snow Agent and Snow Inventory Client, Remote Registry and others.
Quick Click button to connect to a device via PsExec and execute commands remotely via Command Prompt on any device you have access to.
Export to XLSX without the need of Microsoft Office being installed on the device (useful for Terminal Servers and devices that cannot have Office installed), as well as the option to export to CSV for devices that do not support the XLSX Format.
Remote Installation of .MSI on machines remotely
View installation applications on a device remotely with in information pulled from Registry, including the ability to remove uncompliant or blacklisted applications with one click using PsExec, MsiExec and Powershell.
Not Features
This is things it can't do, that were planned, but will never be included in SAMPing - but they'll be in the new product once it's released! Cool.
Sike, I'm not putting that here - then someone else can do it.
Legal Stuff
Some older versions of SAMPing may have reference to "MEGALELZ" or "MEGALELZ LTD", these versions of the applications although released under GNU still apply to the now closed-source policy.
Credits
Credit where credit is due.
Robert Whyte for assistance with PowerShell scripting and a bunch of other stuff.
Jan Kallman for EPPlus, amazing product.
Simon B for NotificationWindow.